With the NFL draft around the corner, it's time to dust off one of my favorite videos:
http://www.youtube.com/watch?v=rZxNeFLuY98
My favorite clip is at the :35 mark.
"Oh no!"
As a Jets fan, I can feel his agony.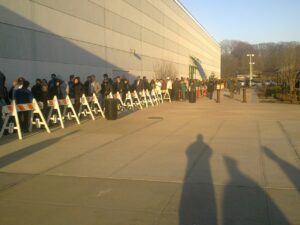 If your team drafted a fullback in the first round, you'd be angry, too.
The NY Jets, one of the more star-crossed franchises in all of professional sports, are renowned for their coaching and personnel blunders.
The jury is still out on their last top-five pick.